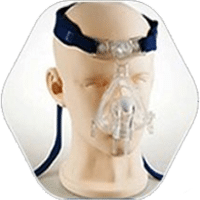 Holding your mask base in the one hand, spread the headgear with your free hand just enough to fit comfortably over your head.
Lightly hold the mask against your face and speard the headgear over your head with your free hand infix the headgear info the buckle fixed.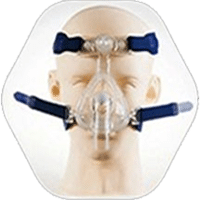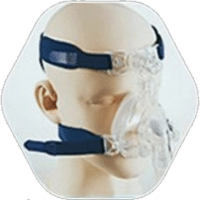 Gently adjust top crown strap to remove slack.
Gently adjust Top horizontal straps to ensure the bridge of the seal remains stable on nose.
Connect CPAP Machine hose running at prescribed pressure to mask. Remove the hook directly when finished.